Indra Sofia Maria Nielsen (28) has joined the choir of Klaipėda State Musical Theater since July, after passing two stages of auditions. The girl, who has German and Venezuelan citizenship, moved to Lithuania from Chile and calls the profession of choir ideal, as it provides an opportunity not only to sing, but also to dance and perform on stage.
Nielsen's biggest dream is to promote Latin American music, especially in Venezuela, in Lithuania, and to present Lithuanian music in his native country. "It would be a wonderful exchange of two cultures," she says.
Choir is a dream activity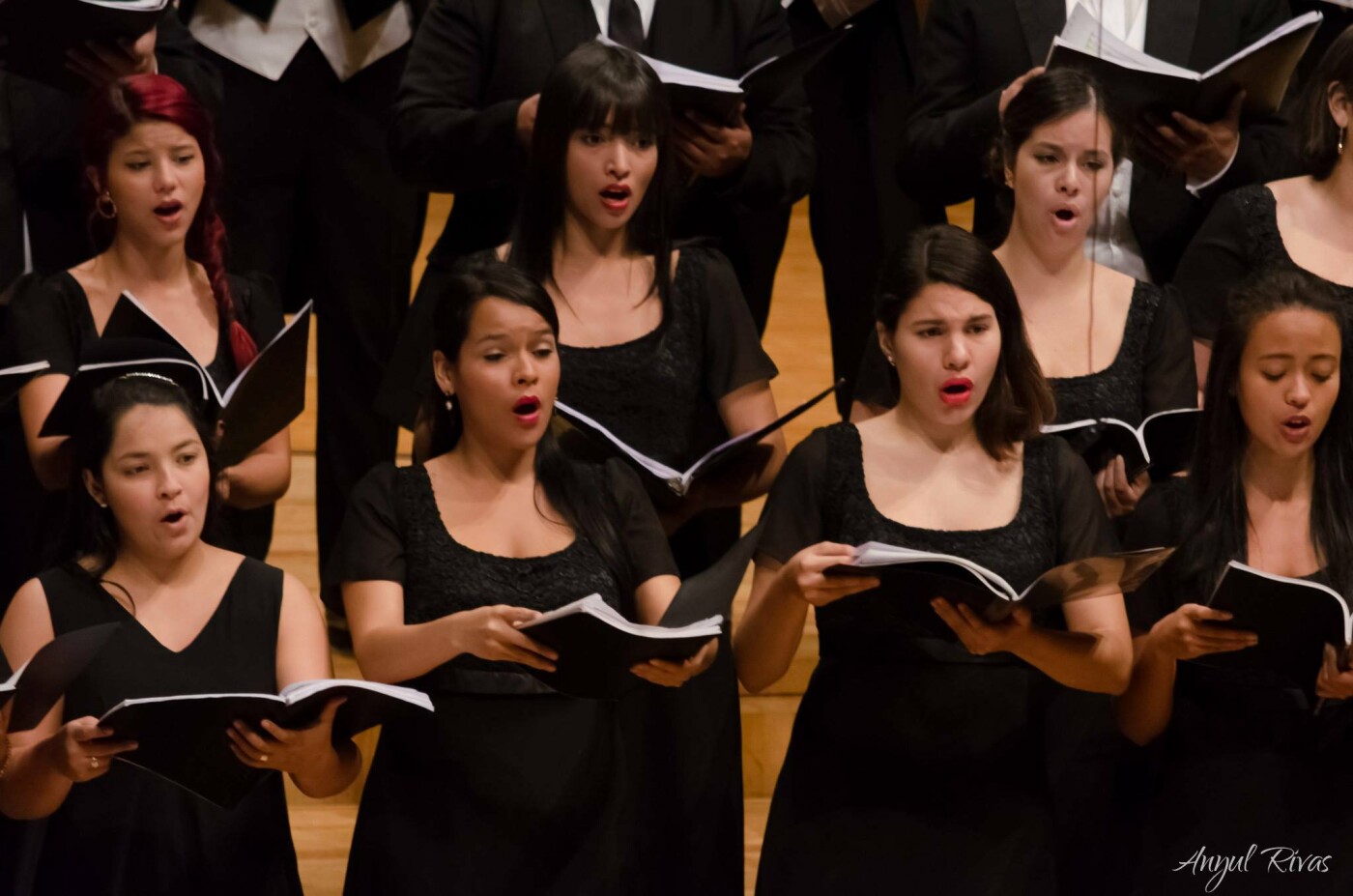 Prior to arriving in Klaipeda, Nielsen worked as a freelance English and German teacher in Chile. "I had studied translation in my native country, Venezuela, but from primary school I was actively involved in music: singing in choirs and conservatories, learning to play the clarinet and piano. Since joining the Venezuelan National Youth Choir in 2009, I have focused on singing. My father is German and my mother is Venezuelan. My parents met in Germany, but they divorced when I was little, so I grew up in Venezuela, "says the choir artist.
The girl tells the audition, which paved the way for her to find the Klaipėda State Musical Theater Choir online in the beginning of 2021. "While working in Chile, my musical activity was almost completely stopped, because in three years I managed to participate in only one musical production. I knew I had to do something, move forward if I wanted to sing. And the desire to sing has always been important to me. Singing in a choir is my dream profession and I had to pursue it! The poll was successful. And I came to work in Klaipeda. I became an choir artist: after a three-year break, I was able to sing intensively again and make a living from it. I was tired but very happy. After all, this happened when most of the world's theaters were closed due to the pandemic. "I am glad that my grand start was the production of Wagner's opera The Flying Dutchman," says Venezuelan I. Nielsen.
She found peace in Klaipeda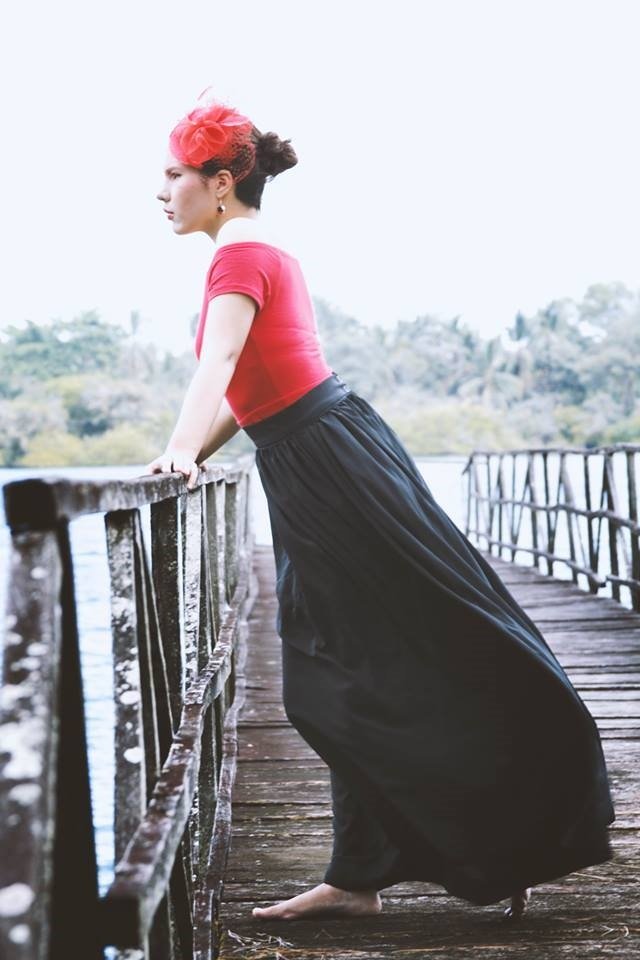 Before I left for Chile, I lived in the Venezuelan capital, Caracas, for nine years. Although I love Caracas very much, it is a stressful troubled city. So I really appreciate the peace and quiet found in Klaipeda. What surprised me the most is that you can meet a lot of birds and animals in Klaipeda: crows, even ticks on the sidewalk and so on. For me, this is a sign that, despite the environmental changes in the world, in Lithuania they were not so drastic or violent as to repel the animals of this city. This means that respectful coexistence exists between animals and people in Klaipeda and gives me hope. I'm glad I can be a part of it all. "
Nielsen calls it a negative impression that it is difficult for a foreigner to rent a house at the seaside. It is said that not all apartment owners speak foreign languages, there are times when they do not even answer the phone when they see that they are calling from another country's number. "It's unfortunate because foreigners just want to rent a home. Don't be afraid of aliens! They are not doing anything wrong, "urges the Venezuelan.
Singing, dancing and acting is happiness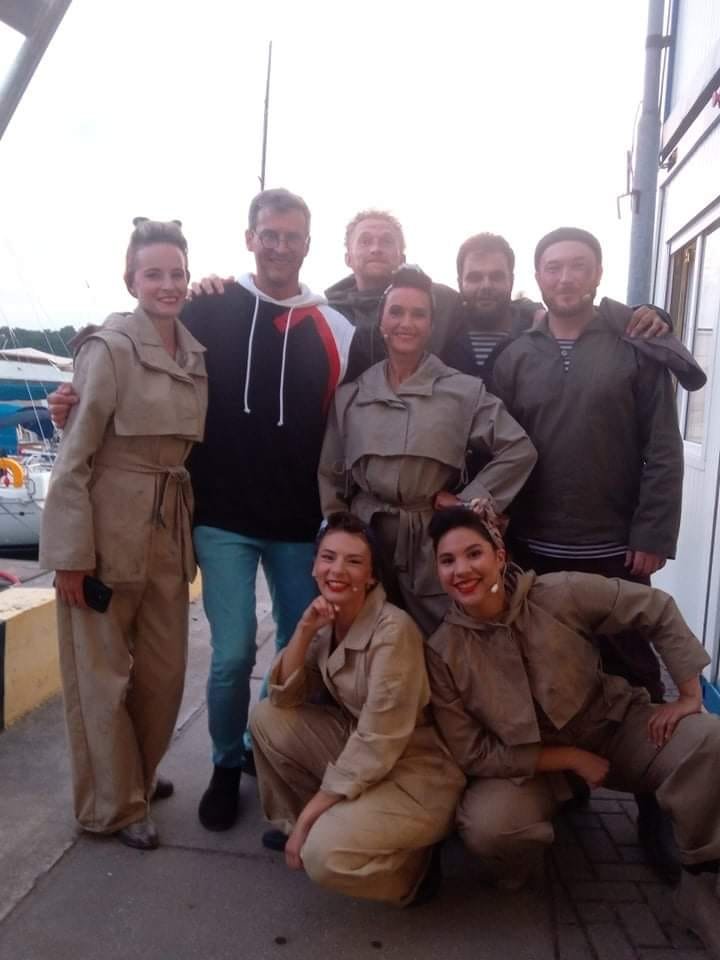 According to I. Nielsen, most of the repertoire of the Musical Theater consists of new, unsung works. "In the choirs where I sang earlier, we performed more symphonic-choral music, less often – opera (maybe 1 or 2 a year). In Klaipeda, during the first three months of my work, I managed to sing or prepare for even three operas – "Flying Dutchman", "Orpheus in Hell" and the upcoming "Regiment Daughter". The last premiere on November 12,13, 14 days – very much looking forward to. Exciting presentation of a new performance to the public! I really enjoyed Orpheus in Hell, full of such intense choreography for a choir that I had to try to learn so quickly (laughs). It became a real ordeal for me, but that's exactly what I always wanted to do. Choreography on stage is very important to me. Unfortunately, not all choirs have such happiness on the stage not only to sing, but also to play and dance. I'm sure my former colleagues, science friends, would love to sing at the Musical Theater as well. It is no secret that Venezuela is currently facing a political, social and economic crisis. So, I urge everyone – take part in the auditions and you will definitely succeed! "- suggests the choir artist.
Aplankyti močiutę…
I. Nielsen, who lives on Debrecen Street in Klaipėda, says that it is a place that is easy to reach by city transport, so it is convenient to live here. "Unfortunately, most of my local friends are English speakers so far. I can speak a little Lithuanian, but not quite fluently. In my free time I like to cycle around the city. Sometimes I go to rehearsals by bike. It gives me a sense of freedom! In Klaipeda, I think it would be difficult to prepare my beloved national food, because I would need such ingredients as corn flour and various dairy products, which are produced only in Venezuela. We, like you Lithuanians, have a great tradition of making cheese. By the way, one of my favorite drinks in Lithuania – "Gira" is very similar to what Venezuelans call "Malta"! The countries are far away, and similarities can be found, "the interlocutor laughs.
I. Nielsien is used to living far away from his relatives: "I left home to study as soon as I was 16 years old. If I could, I would visit my grandmother … She still lives in Venezuela. I haven't seen her since 2017 … Due to the crisis in the country, getting to Venezuela is very expensive and difficult. Although I have dual citizenship – Venezuelan and German – it is difficult to do so, because my Venezuelan passport is no longer valid and it is difficult to get a new one … ", says the interlocutor.
The choir artist talks about the similarities and differences between Lithuanians and Venezuelans: "In Venezuela, newly met people are ready to become friends as soon as they meet. Lithuanians look colder, but I can't be sure because I'm bothered by the language barrier. However, when I communicate with colleagues from the Musical Theater Choir, I realize that the people of this country are as happy and like to joke as my compatriots. " I.Nielsen is glad that thanks to social networks she managed to get acquainted with a Venezuelan living in Klaipeda. "It simply came to our notice then. "Unfortunately, we haven't been able to see him live yet, but we will definitely meet," she says..
Žaneta Skersytė,
Originally published at
https://www.musupalanga.lt/news/3255804/klaipedoje-issipilde-venesualietes-svajone-ji-tapo-choro-artiste